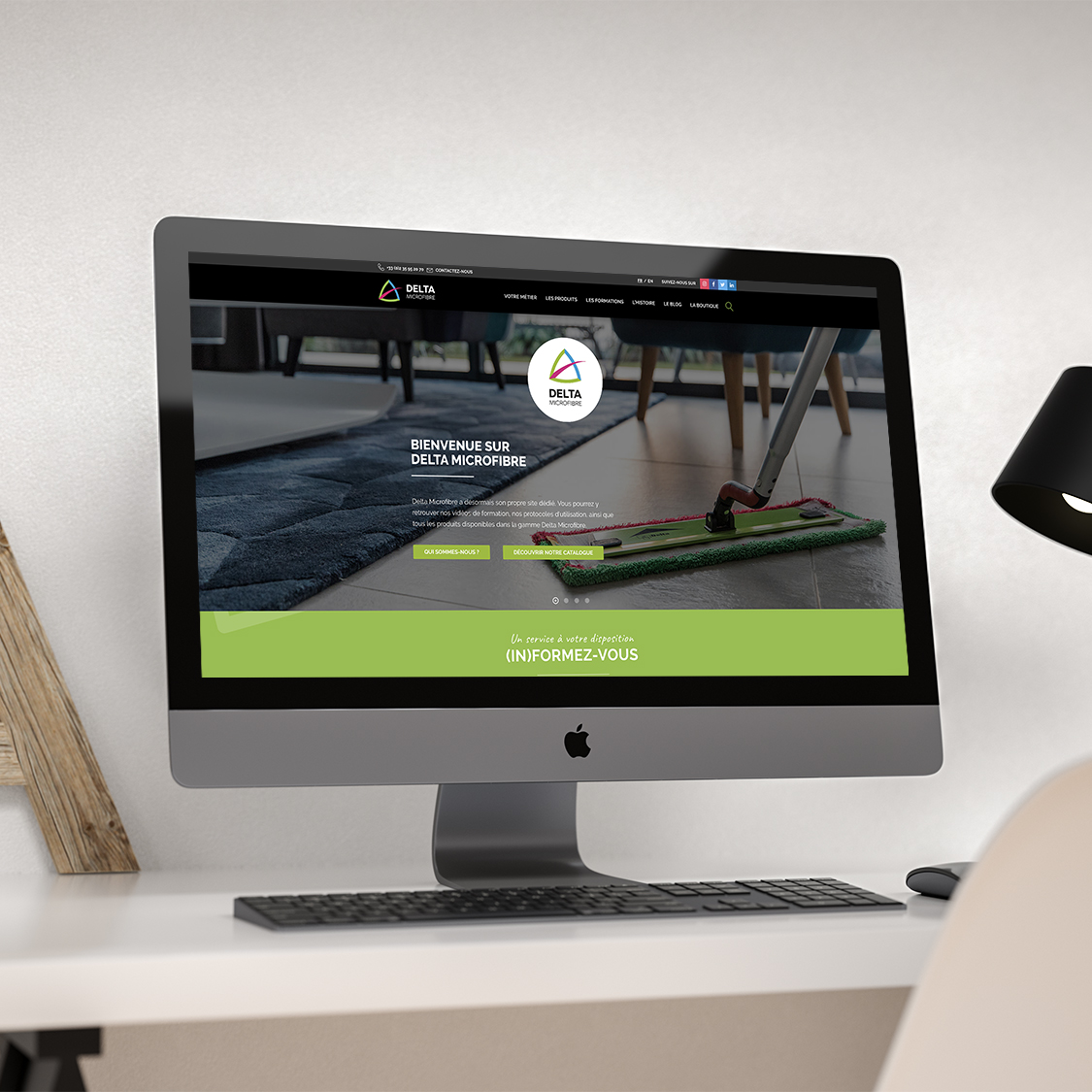 24 January, 2019 General posts
Since its creation the Delta Microfibre range has undergone constant change and has grown significantly.
Whereas originally under the Concept Microfibre site, Delta products now can now enjoy their own dedicated website.
Our up-to-date and interactive site is very intuitive so that internet users can benefit from its ease of navigation.
The website had to be simple and clear, respecting the brand's color codes. Intuitive and This new site, complete with an interactive interface, has been designed to best meet our customers' expectations:
Professionals in the sectors of the community, the restaurant and hotel and industry trades, cleaning companies, etc.
Specific and targeted functions have been combined.
For example, the "training" section has been entirely designed to allow each user to be trained with our various tools; printable documents and videos.
It is therefore easy to find all the products in the range by sectors of use, by their specific characteristics or their applications.
Clarity, interactivity and simplicity were our must-have keywords in the development of this new tool designed to help our customers.
Finally, and as before, we offer users the opportunity to purchase our products.
Delta Microfibre now has a purpose-built e-store, separate from the corporate website, giving more clarity.
You will be able to find the updated and complete catalog of our products.
The Concept Microfibre website is still available, exclusively dedicated to the products of the Concept Microfibre range.
Find us on our Facebook page, as well as on Instagram, LinkedIn and Twitter